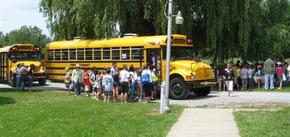 Private group visits to the museum can be arranged by appointment. Your school class, senior center, car club, or other organization will have the museum to yourselves for a guided tour of the museum's collection and exhibits, as well as a two-mile round trip electric trolley car ride. Visits generally last about an hour and a quarter, and can be customized to your group's interests, comprehension levels and time constraints.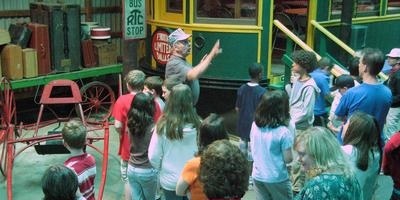 The discounted admission prices for group visits during the trolley ride season are $7 adults; $6 seniors 65 and older; $5 youths age 12 and younger. A $100 minimum charge applies. Lower prices and a $50 minimum prevail off-season, without the trolley ride.
The museum is also available for photo shoots and advertising backgrounds featuring our vintage trolleys and exhibits.
To discuss your arrangements and make an appointment for a group visit, get in touch: Contact Us via email. or call (585) 533-1113.